There's no shortage of activities & fun at Granlibakken Tahoe
All-season, onsite amenities
In the winter, we offer a family-friendly, well-groomed ski, snowboard and sledding hill. In the summer, our 74-acre resort features hiking and biking trails, along with access to the Tahoe Rim Trail. There's also tennis and pickleball courts and exhilarating ropes courses and ziplining at Treetop Adventure Park. Our pool and hot tub are heated to perfection all year round, and there's a fitness center, yoga and meditation space and a day spa for the wellness crowd. Finally, as a meeting or wedding venue, we're second to none - with nearly 25,000 square feet for gatherings.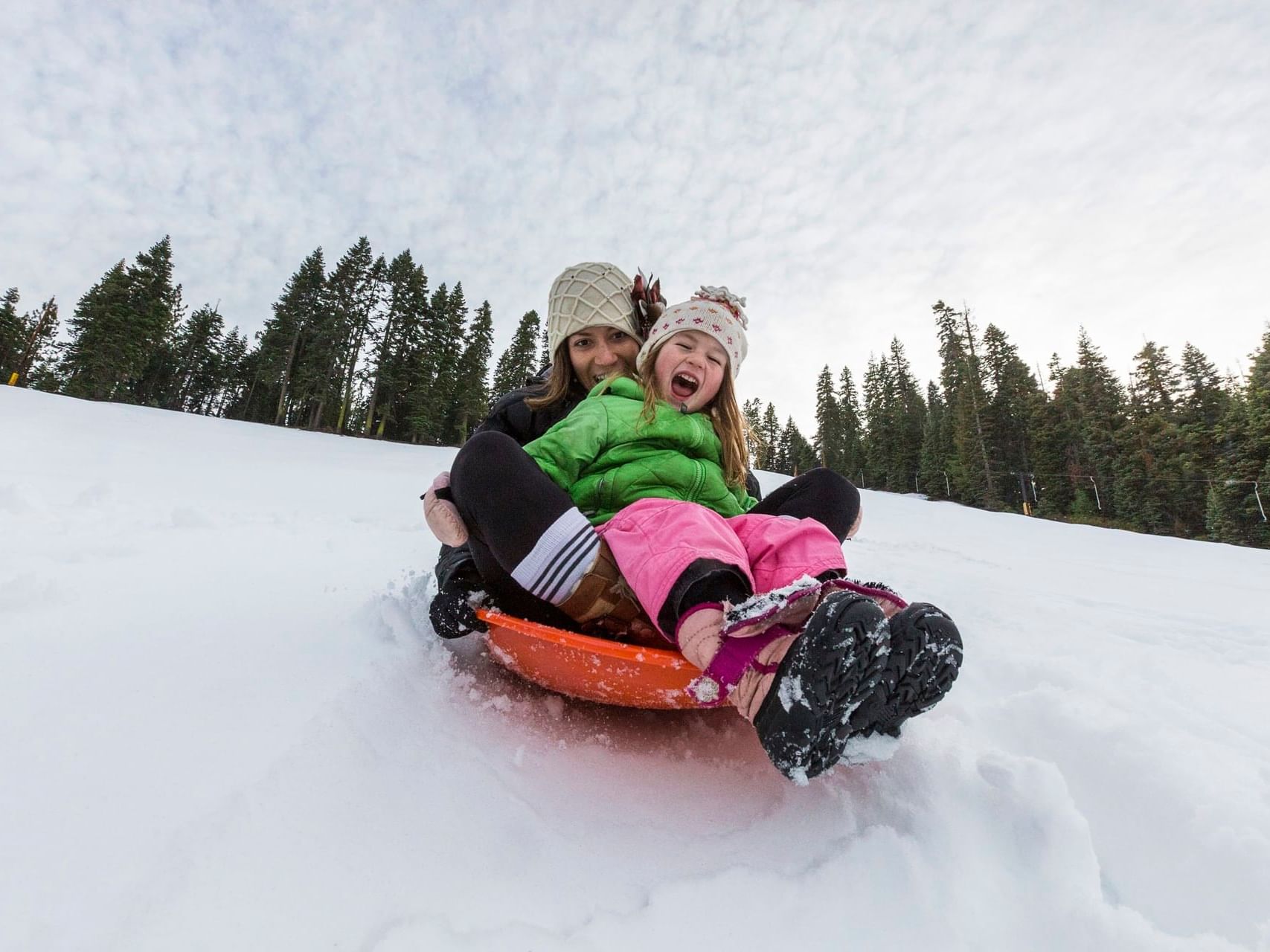 Sledding fun for everyone, and affordable beginner-level skiing and snowboarding with lessons and rentals. Also a great place for families to watch the action on the hill.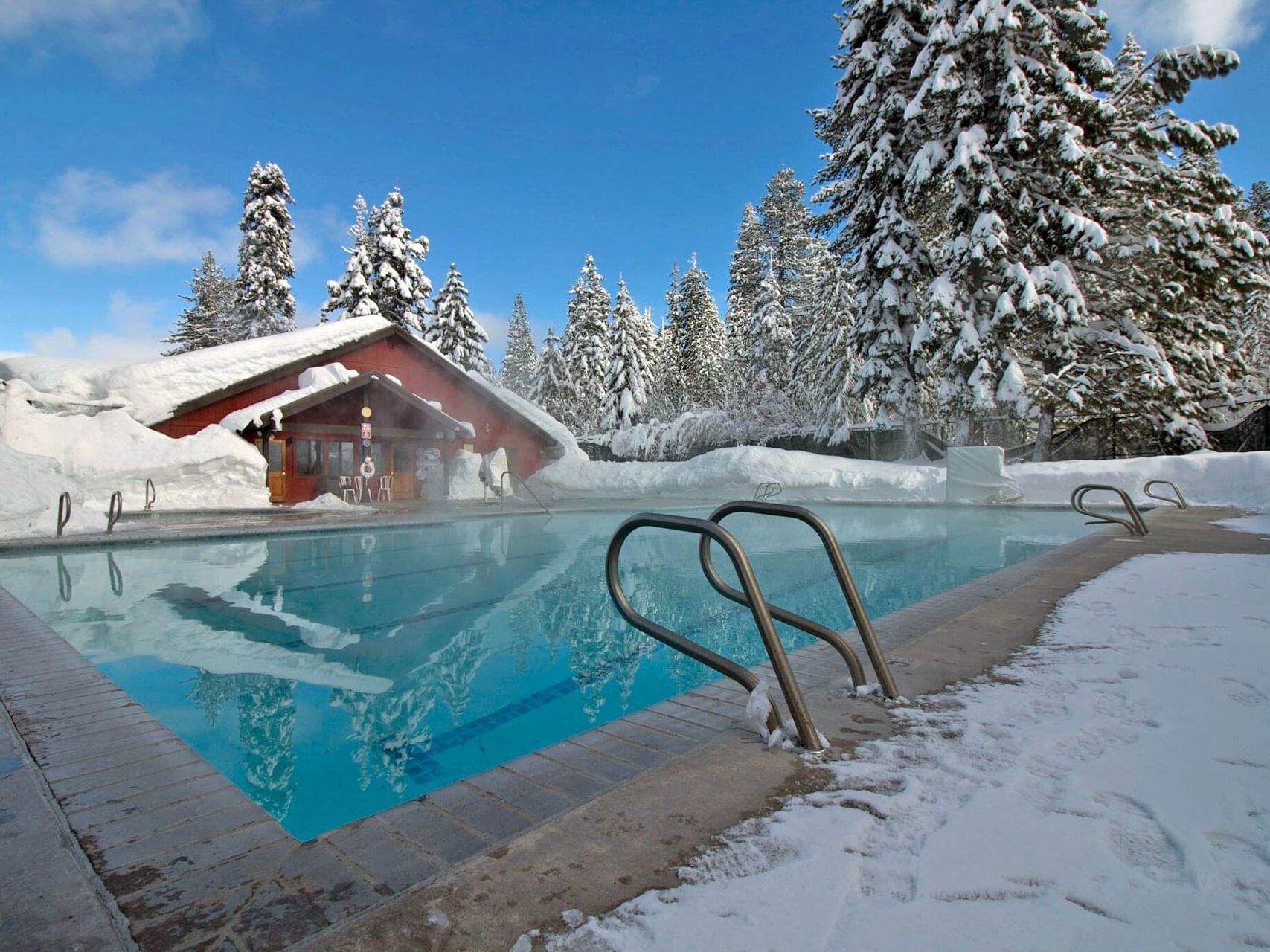 Year-round heated lap pool, children's wading pool, large hot tub and sauna with a large deck and surrounded by the mountain views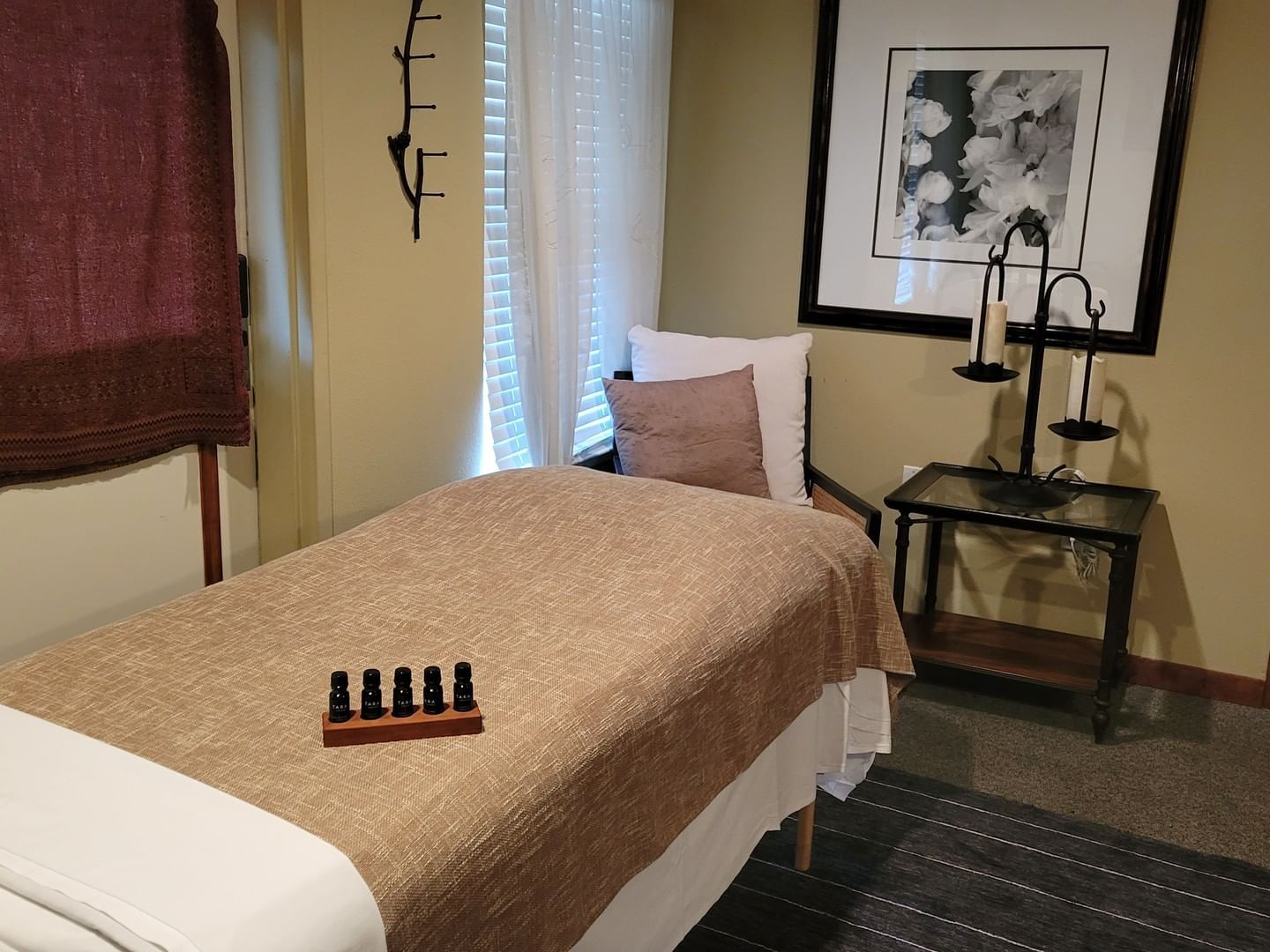 The Lighthouse Spa Mountainside at Granlibakken Tahoe, is a relaxing day spa nestled in the middle of nature and surrounding Sierras.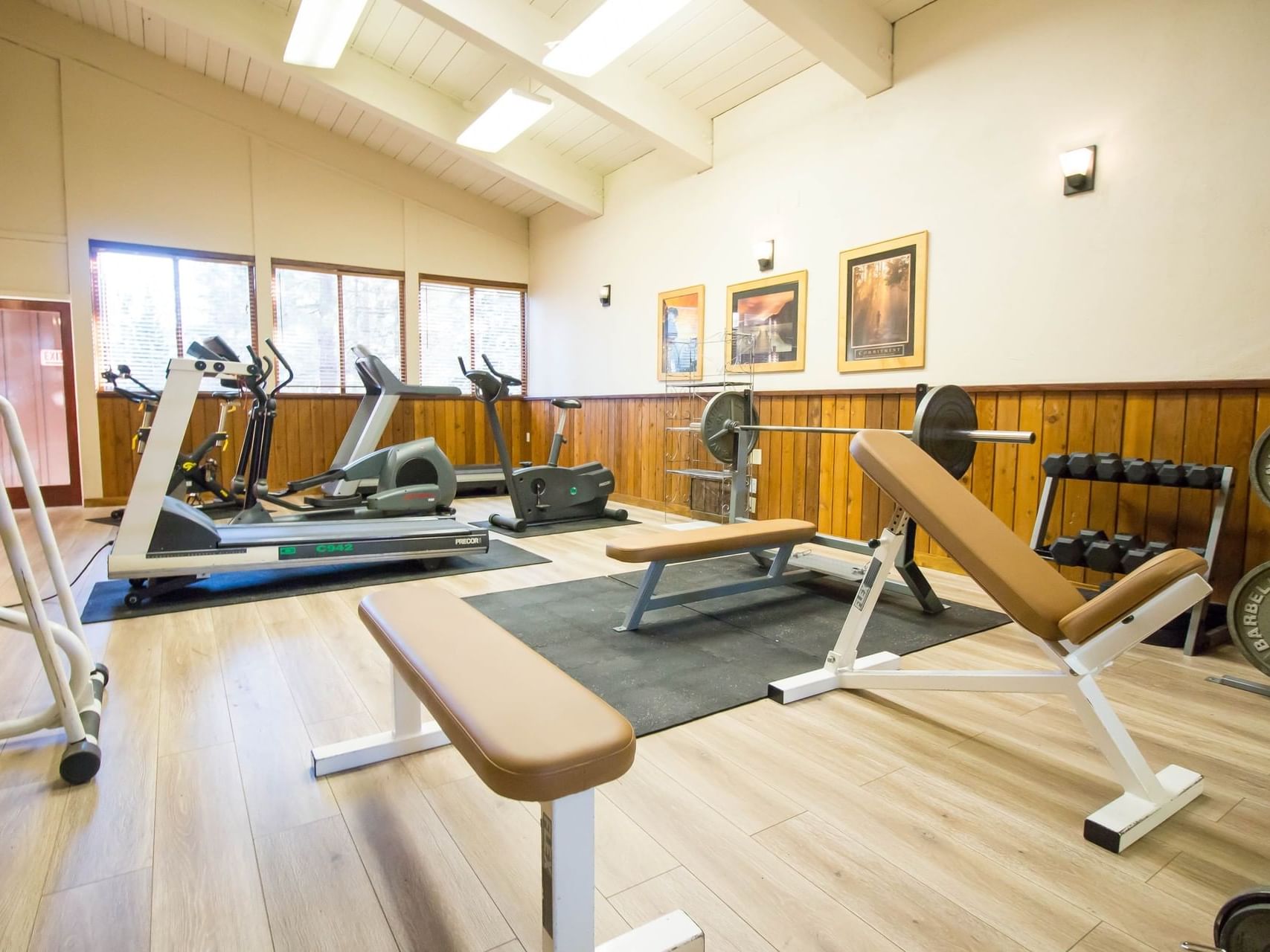 Keep your basic fitness and strength training going in our fitness center.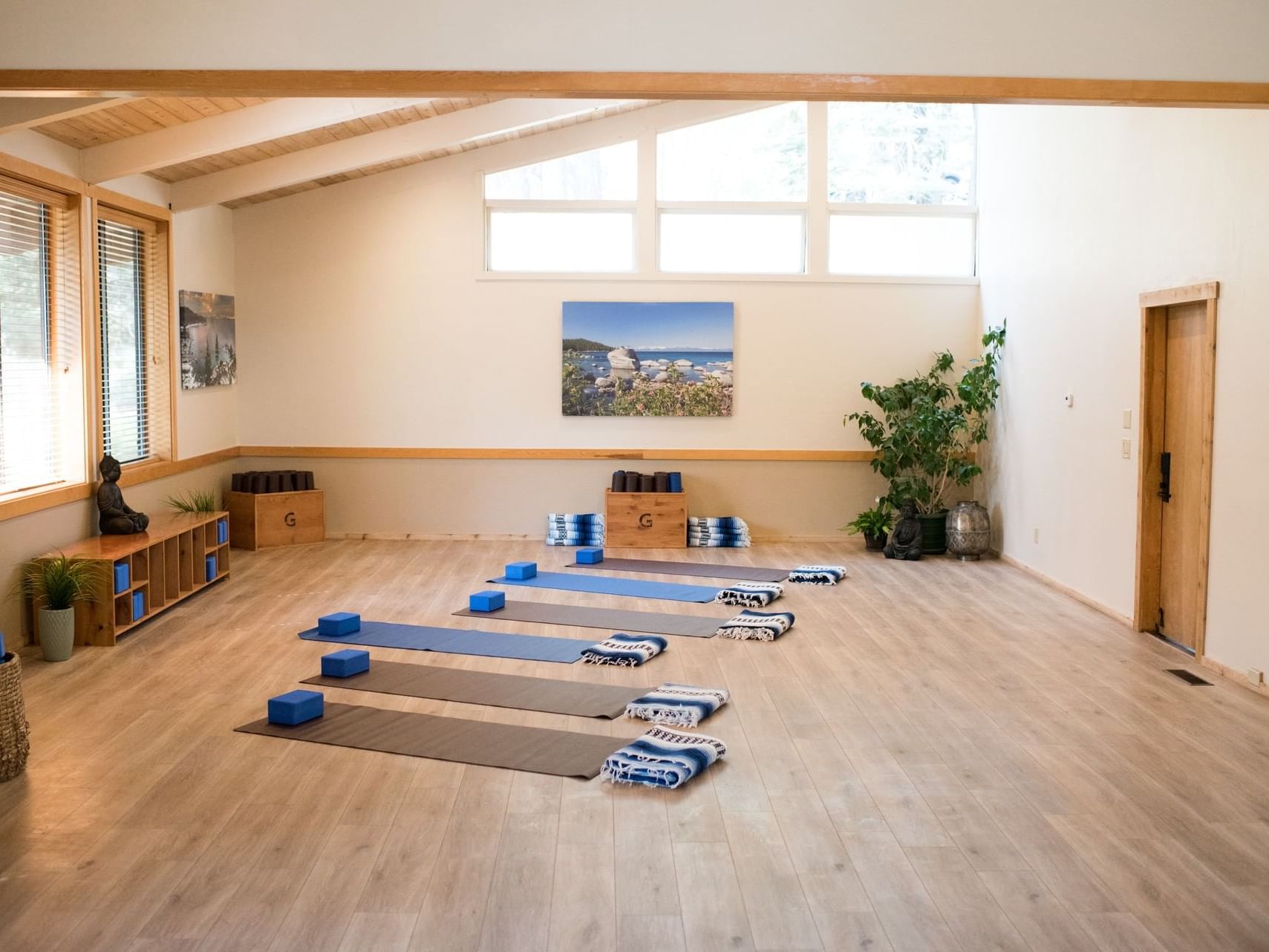 Our Soul Shelter is the ideal space for you to enjoy a yoga session or meditation.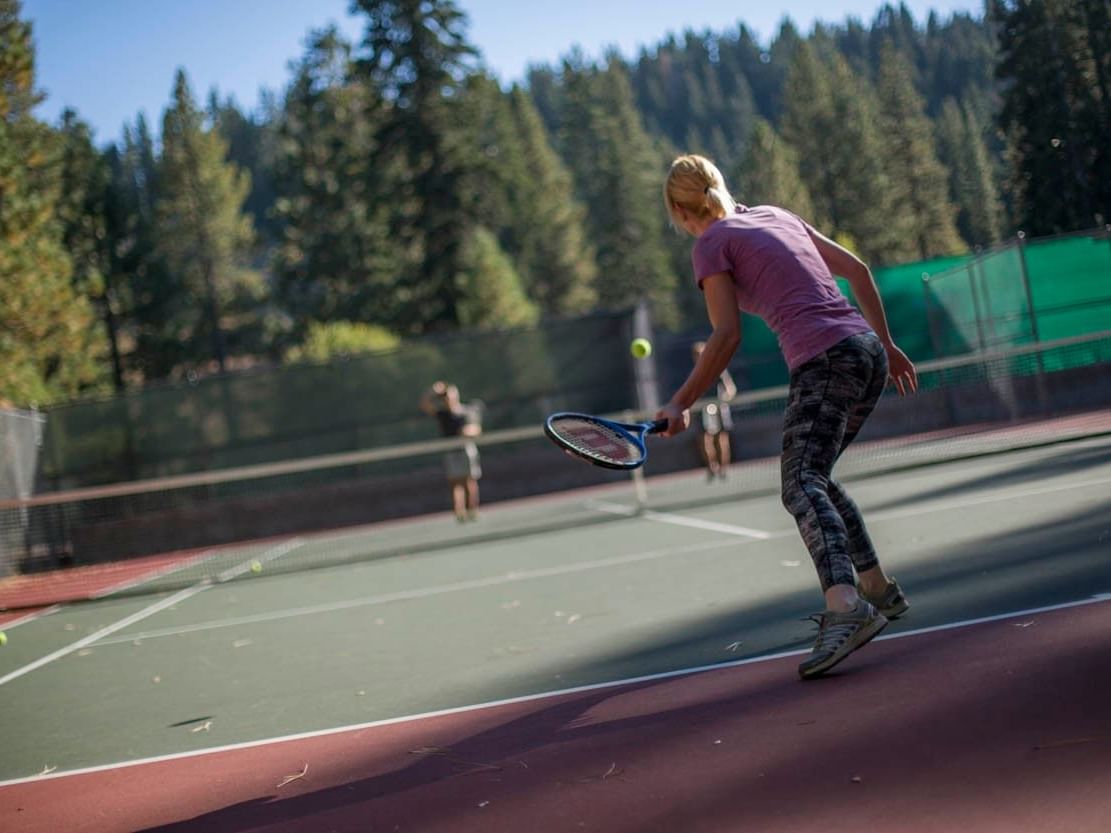 Five tennis courts with pickleball markings too, are available to our guests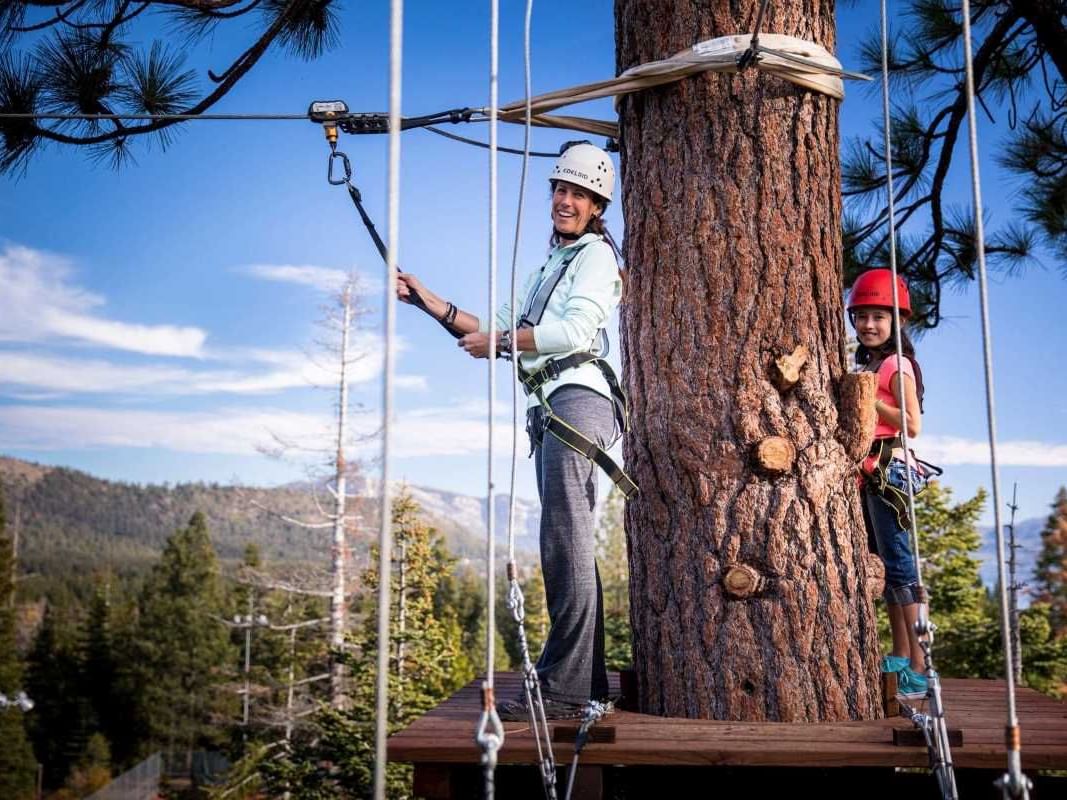 Located within Granlibakken Tahoe's 74-acre property, this adventure park features 97 tree platforms within a secluded forest with large pine and fir trees, and old-growth cedars, 27 zip lines and 60 bridges. Advance booking is strongly recommended.
The resort maintains a mile long, loop dirt trail. Put on your more rugged shoes and smell, touch and get into the forest. There are some own body weight fitness training stations spotted around the trail (you should alwas consult your doctor before starting exercise, especially when at higher elevations like here in Tahoe).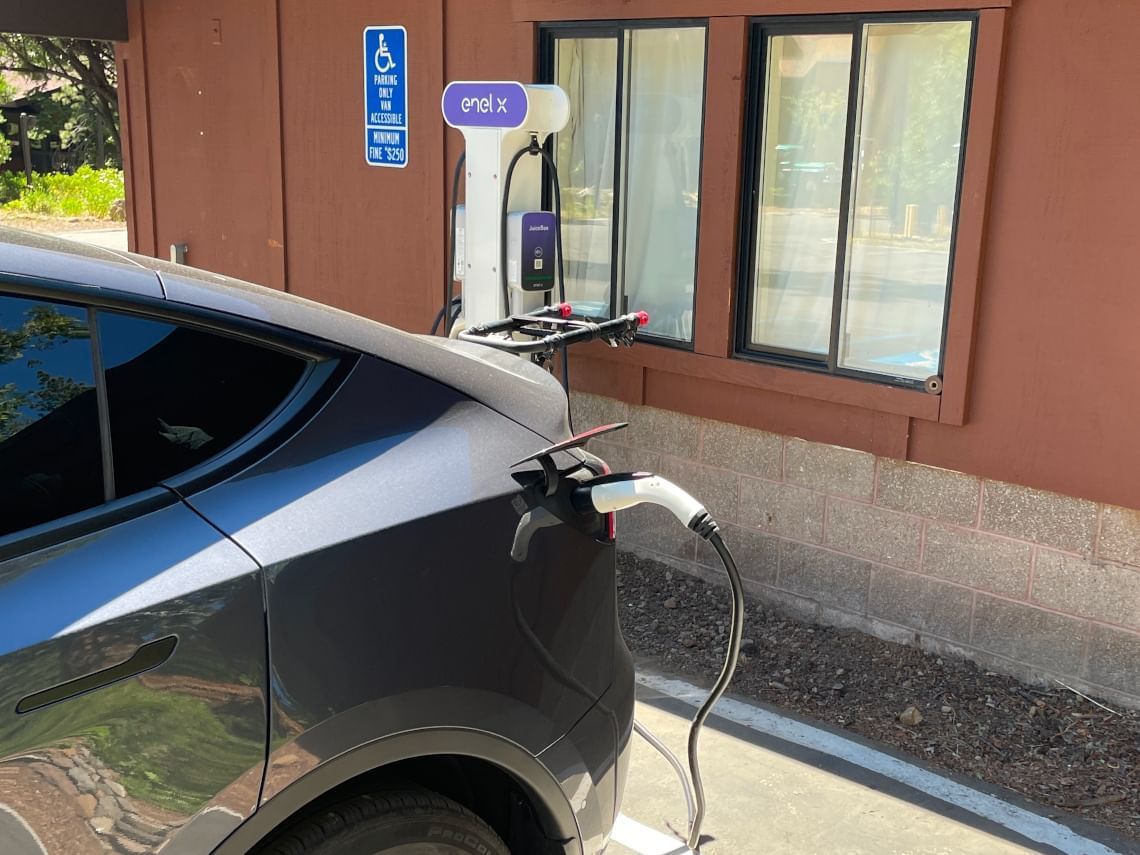 Level 2 EV charging stations are located at the Sledding Hill and Executive Lodge Complex for the convenience of our guests.
Our business center is located in the Main Lodge between the Lobby and the vending machine area.
Washers and dryers are located on the first floor of the Main Lodge and in Big Pine Lodge. Detergent and softener are in a coin vending machine in the Main Lodge laundry room.