Ski and snowboard lessons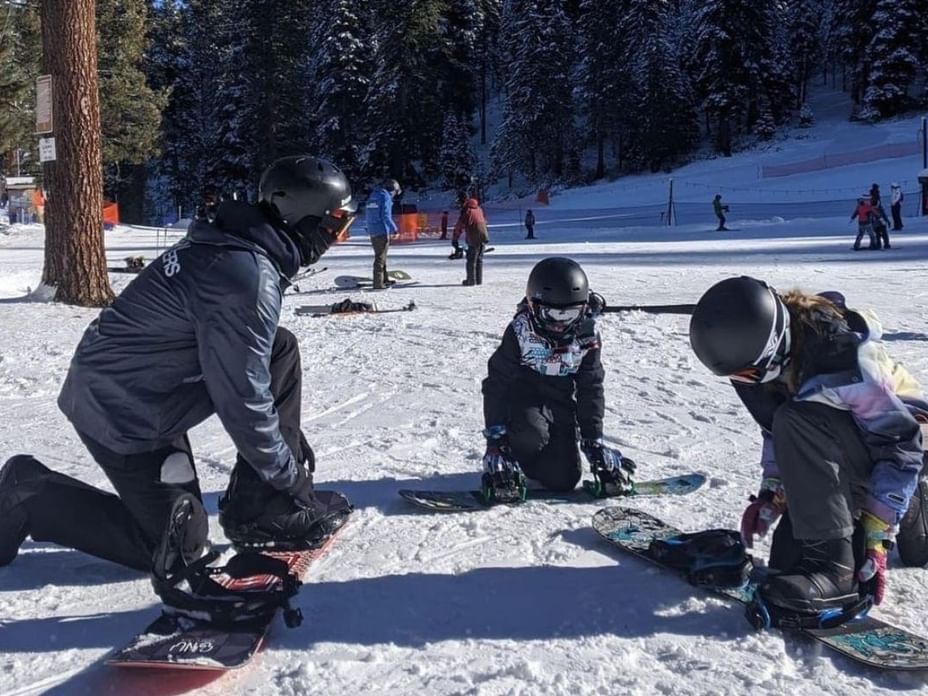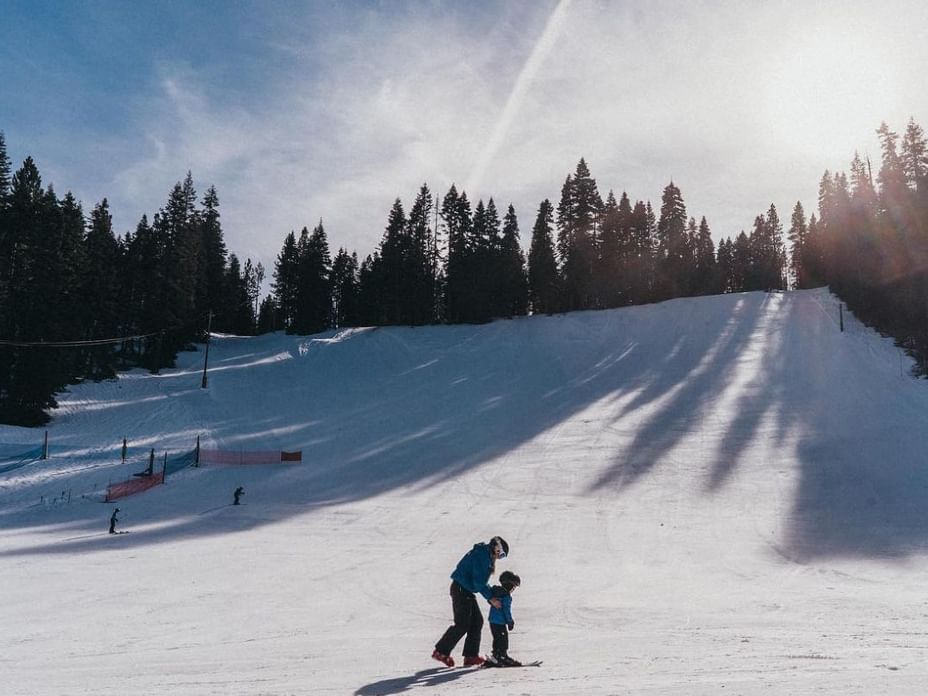 Generations of Tahoe skiers and now snowboarders have put thier first set of skis on at our ski hill, where many passions for snow sport have been ignited.
Granlibakken Tahoe's historic ski hill is an affordable place to learn to ski and snowboard. The hill is serviced by two surface lifts that provide a unique opportunity to exit the lift partway up the slope, ideal for beginners so they can progressively move up to higher and steeper slopes as their skills improve.
Lessons are offered by dedicated and enthusiastic ski and snowboard instructors. Group and private lessons, with or without equipment rental are available.
Book in advance online or inquire in our Ski Hut. All lessons include an all-day lift ticket, so that you can keep on reinforcing what you were taught in the lesson.
Safety is a priority to us and whether you are a first time mountain user or you have been skiing or snowboarding for years take a few minutes to work through Ski California's Mountain Safety Guide and if you are introducing children to these sports then complete the guide with them before any lesson or taking any runs. Click here to read the Mountain Safety Guide.